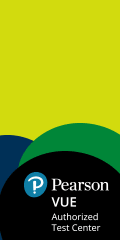 We now offer IT Exam Testing!



There are two ways to schedule a test at our center:
1. visit the Pearsonvue Website, find the test or certification you which to schedule, choose our 135 Habersham Drive, Ste. G, Fayetteville, GA location, pay for exam and show up on test day. You may test Tuesday thru Thursday at this location.
OR
2. Call us or stop by our Fayetteville Office: (404)488-0448
TRAINING CLASSES
Open Arms Self Improvement Classes may be found here